Apple Pie Song now on National SR-P4! Wish by texting "p4 Apple Pie Song by Jon Strider" to 72250 or email to fm@sr.se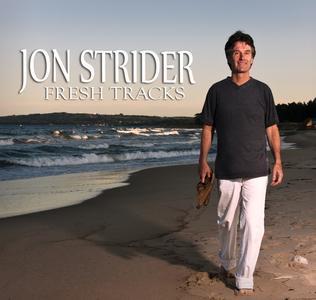 Cover of FRESH TRACKS CD (New Sky Records, 2010) Photo by Tony Kohrsen

(2011-03-10)

ORDER JON'S LATEST CD, 'FRESH TRACKS', WORLDWIDE via Plugged Music link (scroll down on this page...). Also at C-DON, Ginza, iTunes, Amazon.uk and Folk n' Rock (music store on Lilla Torg in Malmö).

GIG WATCH: (go to 'Live Schedule' for more information)
EVERY FRIDAY NIGHT IN 2011!
JON STRIDER : vocals, piano, guitar
at The TUNNELN(.se) Bar, Malmö 19.30 to 23.30
Early sets: original music and featured guest artists
Later sets: cover songs mixed with originals.
Great authentic art deco venue next door to the Tunneln Mayfair
Hotel near the Malmö C. train station. Relax and enjoy the music while nibbling on free, good tasting fingerfood and enjoying your beverage of choice. A classy concept for a classy setting.